ENJOY ROBUST GOOD HEALTH!
Click here to view course description below
Seminar Schedule:
Check-in/Registration & Continental Breakfast: 7:30 a.m.
Seminar: 8:00 a.m. -- 3:30 p.m.
Please register for this seminar at:
MONDAY
APRIL 12, 2010



Holiday Inn Select

3 Appletree Square

Bloomington, MN 55425

(952) 854-9000





TUESDAY
APRIL 13, 2010



Clarion Hotel Airport

5311 S. Howell Ave.

Milwaukee, WI 53207

(414) 481-2400

WEDNESDAY

APRIL 14, 2010

Holiday Inn

Elk Grove
1000 Busse Rd.
Elk Grove, IL 60007
(847) 437-6010

THURSDAY
APRIL 15, 2010

Radisson Airport

2500 S. High School

Rd.

Indianapolis, IN 46241

(317) 244-3361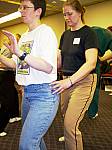 CLASS SIZE LIMITED TO 35 PARTICIPANTS

A groundbreaking one-day seminar for Therapists and other Professionals working with patients who are at risk for falls
Improving Balance and Decreasing Fall Risk Using T'ai Chi
Simple Techniques Yielding Dramatic Results—A Day of Participation and Movement
The three common mistakes in stance that decrease balance and reaction times
Reprogramming neuromuscular responses using kinesthetic imagery
The tan tien: The key to controlled & centered movement
Tailoring the T'ai Chi exercise progressions to individual patient needs
Incorporating T'ai Chi in the Care Plan & documentation for reimbursement
Improving Balance and Decreasing Fall Risk Using T'ai Chi
According to the most recent statistics from the Center for Disease Control (CDC), falls are the primary reason for accidental deaths, the 5th leading cause of death for Americans age 65 and older. In that age group, 30% of community dwelling elders and 50% of nursing home residents fall each year.
The research literature supports T'ai Chi, an ancient form of the martial arts, as the best balance exercise for elderly people at risk for falls. This interactive seminar provides you with all the tools and skills you need to begin a T'ai Chi balance program as soon as you return to the clinic. You also learn creative techniques for engaging patients who are withdrawn and reluctant to participate in other forms of therapy. After practicing each exercise during this one-day seminar, you leave with a clear understanding of how to progress your patients through the sequence of T'ai Chi exercises toward higher function with decreased fall risk. Finally, you learn how to include T'ai Chi in the multidisciplinary Care Plan, and how to document the therapy sessions for maximum reimbursement from Medicare Parts A & B and all other types of insurance plans. This course is designed to be participatory and fun, and after initiating the program in your own clinical setting, you will be pleasantly surprised to find your patients looking forward to their next T'ai Chi session with you.
Course Content
* WHAT T'AI CHI CAN DO
What the research shows
Clinical anecdotal experiences
* BASIC PHILOSOPHICAL DIFFERENCES BETWEEN EAST & WEST
The relationship between Man and The World

Balance & harmony vs. Logic & progress
Breathing/Types of breath
Energy use
The 10,000 distractions & their relationship to illness

Differing biomechanical approaches

Standing

The three common mistakes in stance that decrease balance and reaction times
Energy use in standing

Walking

Western approach: The inverted pendulum
Eastern approach: Balance & weight transfe
* POSTURE
How postures can change emotional & cognitive states
Posture, vision & balance
* BREATH CONTROL
Importance of breath control
Three breathing modes

Relaxation/focus
Energizing
Integration
*
AUDIO-VISUAL PRESENTATIONS
VIDEOS

Yang-Style Short-Form T'ai Chi Chuan
The 8 Ways of T'ai Chi Chuan: All of the exercises in today's course (Developed by Master Cheng Man-ch'ing)

POWERPOINT: A review of the research literature
* POSTURE & BREATHING IN SITTING: GUIDED LAB
* KINESTHETIC IMAGERY IN SITTING: GUIDED LAB
Sitting at the Edge of a Cliff (White Crane Spreads its Wings)
* WEIGHT SHIFTING & LOWER EXTREMITY STRENGHTHENING IN SITTING: GUIDED LAB
* POSTURE & BREATHING IN STANDING: GUIDED LAB
* KINESTHETIC IMAGERY IN STANDING: GUIDED LAB
* FINDING THE CENTER OF THE ARCH OF THE FOOT: GUIDED LAB
* WEIGHT SHIFTING IN STANDING: GUIDED LAB
Finding the tan tien
Alignment of the head, tan tien & center of the arch of the foot
Stable foot positions
Single limb weight acceptance & the Empty Step
The 70/30 stance
Weight transfer
* MOVEMENT IN STANDING & WALKING: GUIDED LAB
The Action Center: moving from the tan tien
Importance of the hips
The trunk as passenger
Special techniques for guiding the patient with tactile cues
* KINESTHETIC IMAGERY IN MOVEMENT/WALKING: GUIDED LAB
Sweeping the Clouds
Pushing a Swing at the Playground
Standing Near the Edge of a Cliff (White Crane Spreads its Wings)
Walking on Thin Ice
* ADAPTING THE T'AI CHI BALANCE PROGRAM TO THE PATIENT
* INCORPORATING T'AI CHI IN THE MULTIDISCIPLINARY CARE PLAN
* DOCUMENTATION & CODING FOR MAXIMUM REIMBURSEMENT
Medicare Parts A & B
Other insurance plans
* REVIEW & DISCUSSION
What You Will Learn
Understand how Eastern and Western approaches to balance differ
Learn postural corrections that have an immediate effect on balance
Use kinesthetic imagery to improve cognitive, emotional, and physical function
Demonstrate movement strategies that maintain balance control
Practice T'ai Chi exercises in sitting and standing that strengthen lower extremity and postural control muscles, increase range of motion, and improve balance
Who Should Attend
Physical Therapists
Occupational Therapists
Recreation Therapists
Nurses
Restorative Team members
Physicians
Clinical Managers
Educators
Administrators
Anyone involved in the care of someone who has issues with decreased balance
Course Director
Jon Ruttenberg holds a Masters Degree in Physical Therapy from Boston University, and he is a Certified Ergonomic Assessment Specialist. He trains patients in T'ai Chi principles while working as a Physical Therapist in a variety of settings, including nursing homes, retirement communities, hospitals, sports medicine clinics, outpatient clinics, and occupational medicine. Mr. Ruttenberg teaches therapists and other health care professionals how to design Tai Chi balance programs during full-day courses throughout the U.S., and in seminars sponsored by various health care facilities and by ADVANCE Magazine. He owns Oak Tree PT, a private practice specializing in orthopedics, balance, and ergonomic assessment and consulting for various industries. Mr. Ruttenberg speaks with experience, energy, and enthusiasm for one of the most practical and exciting seminars you will attend this year.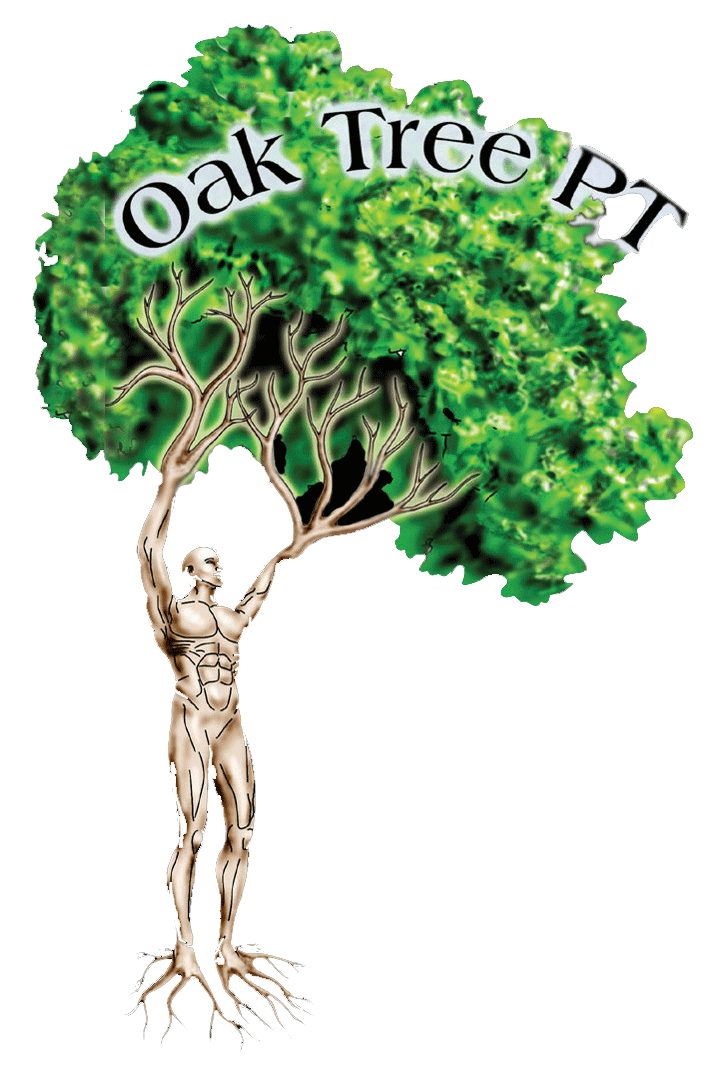 A Recent Letter From a Student:
Dear Jon,
I attended a T'ai Chi class in Duluth, MN. I have been using the methods that were taught at that class and have had excellent results. The elderly residents like the imagery and they don't feel like it is the same old exercises. Thank you.
Sincerely,
Judy Kelleher, COTA/L
Mercy Hospital
Moose Lake, MN

Just a Few Comments From Students:
Finally a Cont. Ed. class that is applicable to pt. care & involved learning by doing! Antje Gillard, PT -- Portland, OR
Jon did an excellent job of step by step walking through the techniques/forms so that we could execute & teach them with come level of confidence. MaryAnn Egan, PT -- Spokane, WA
This should be valuable to me personally & in the clinic. Frank Culbertson, PT -- Boise, ID
Clearly applicable to and appropriate for my patients. Wayne Glenn, Manager -- Eugene, OR
Course content was excellent, we are expanding our T'ai Chi program. This was exactly what we needed. Teresa Waber -- Great Falls, MT
Will be very helpful even for lower functioning patients. Jamie Fillie, PT -- Portland, OR
Finally a conference with useful techniques & practical content! Thanks. Katherine Kersting, PT -- Spokane, WA
As a taekwon do student, I found many similarities with T'ai Chi, but had never thought about applying them in the hospital setting. Very interesting -- can't wait to try it with the patients. Barbara Quintana, OTR/L -- Boise, ID
Excellent teacher. Would travel to take another course from him. Anonymous PT (from Seminar Evaluation Form) -- Portland, OR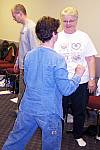 We subscribe to the HONcode principles. Verify here.